You have been invited to Cello
🎁Get your €1,000 discount🎁
Cello is the easiest way to add a peer-to-peer referral program to any SaaS product in a few hours. It's free to get started. Sign up now and get your €1,000 discount.
You have been invited to Cello
🎁Get your €1,000 discount🎁
Cello is the easiest way to add a peer-to-peer referral program to any SaaS product in a few hours. It's free to get started. Sign up now and get your €1,000 discount.
Super fast and easy to setup. Really straight forward to access data & insights, and implement changes to improve metrics. A helpful, kind and experienced team that's a real joy to work with.

Raphael Allstadt
CO-founder & CEO at tl;dv
Meanwhile…
Before your demo, you may find it helpful to read and share these with your team.
The power of user-led growth
0m
payback period from day one
0%
avg. free → paid conversion rate
0%
avg. annual user-to-customer
conversion rate
How it works
Setting up a referral program used to be messy—not anymore
How it works
Seamless Integration in a snap
Make sharing available inside your product fast and hassle-free. We do all the heavy lifting with billing, payouts, and administration.
Simple frictionless sharing
Multiple sharing options and auto-generated landing pages make it easy for your users to share in any channel.
Flexible, automated rewards
Integrates directly with Stripe and other payment providers—fully automated attribution & success-based payouts.
Management and performance tools
A powerful platform to track performance in real-time. It makes proving program ROI a breeze.
Integrates with your existing tools
A secure, enterprise-ready platform that integrates with your CRM and RevOps tools.
Make sharing your product frictionless & rewarding
Accelerate viral growth by providing a delightful sharing experience embedded inside your product. Get the ball rolling and your users will do the rest.
Get started - it's free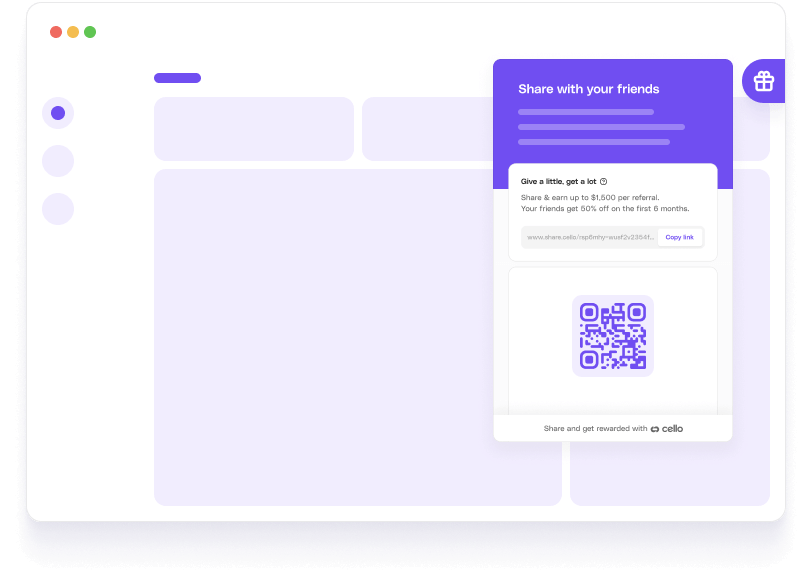 Don't just take our
word for it
Hear from our delighted customers about their experience using Cello.

Customer referrals have always worked great for us. We tried to self-build a referral tool, but it proved too expensive to build and operate. Cello can solve all that out-of-the-box.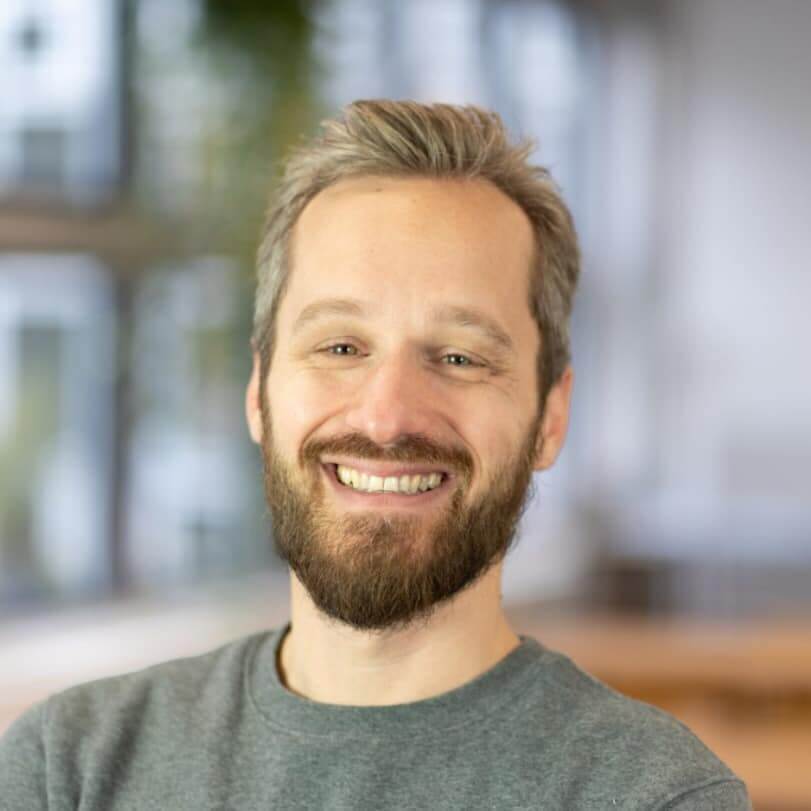 We introduced a new, high LTV/CAC channel with none of the billing headaches we had expected to have to deal with.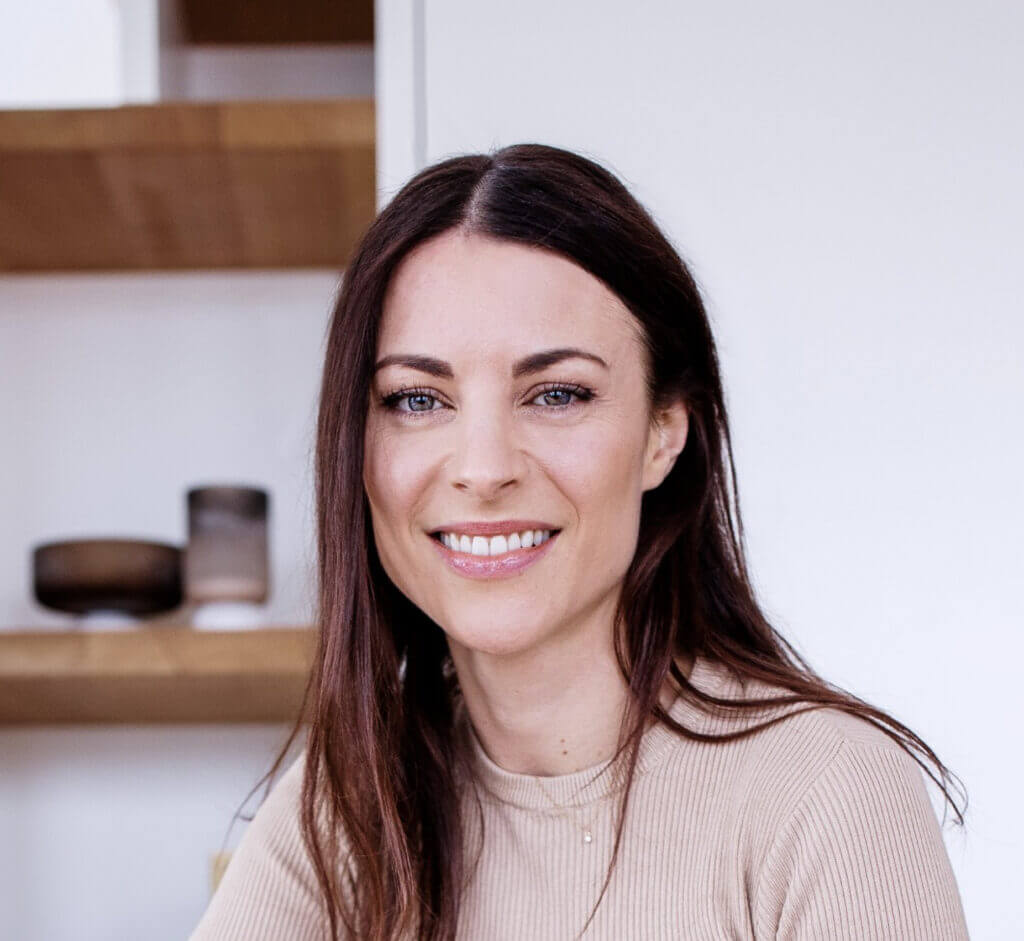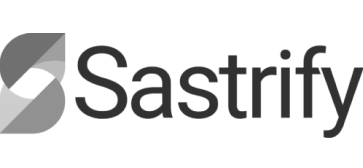 Cello made it easy to introduce an additional high ROI, scalable source of topline revenue.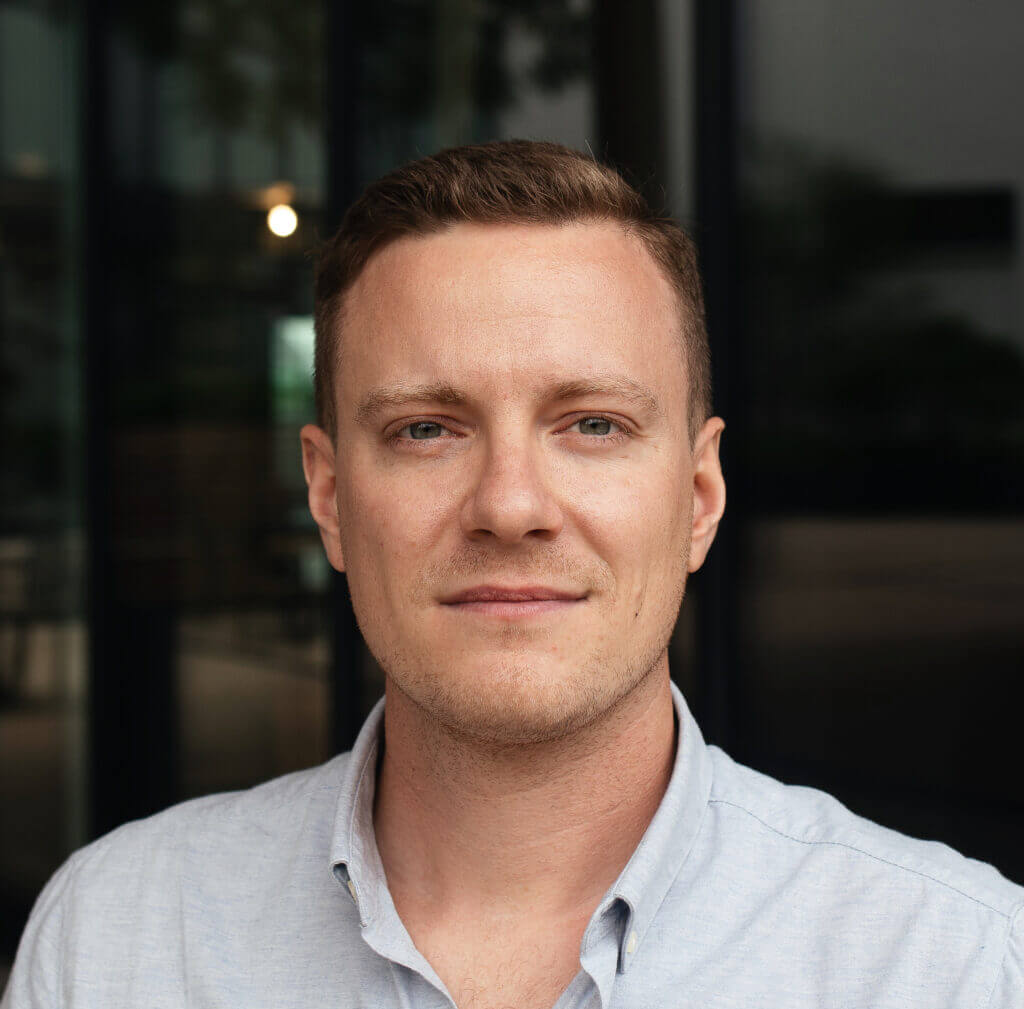 Super fast and easy it is to set it up. Really straightforward to access data and insights, and implement changes to improve the metrics. Also super helpful, kind, and experienced team. A real joy to work with them.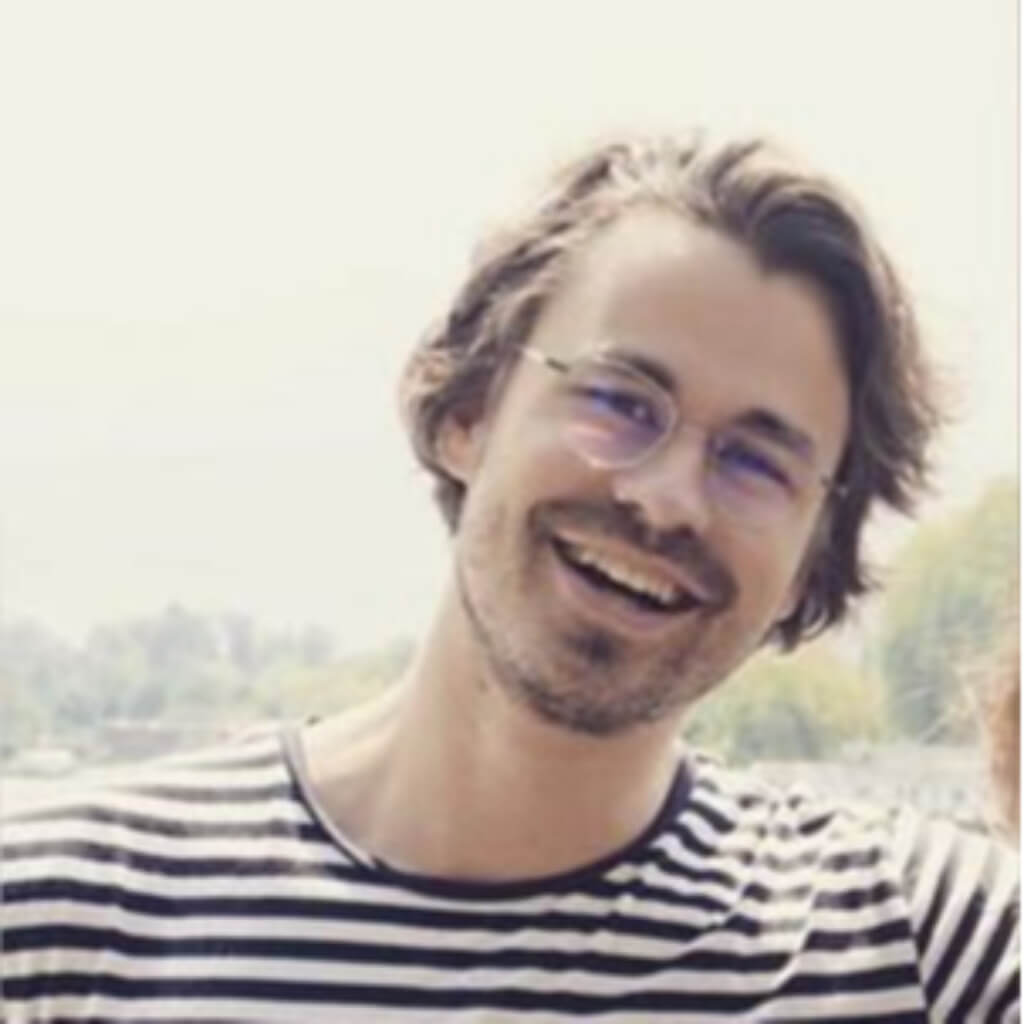 The fastest-growing software companies are built on strong word-of-mouth. Cello makes this critical growth driver now accessible to all products.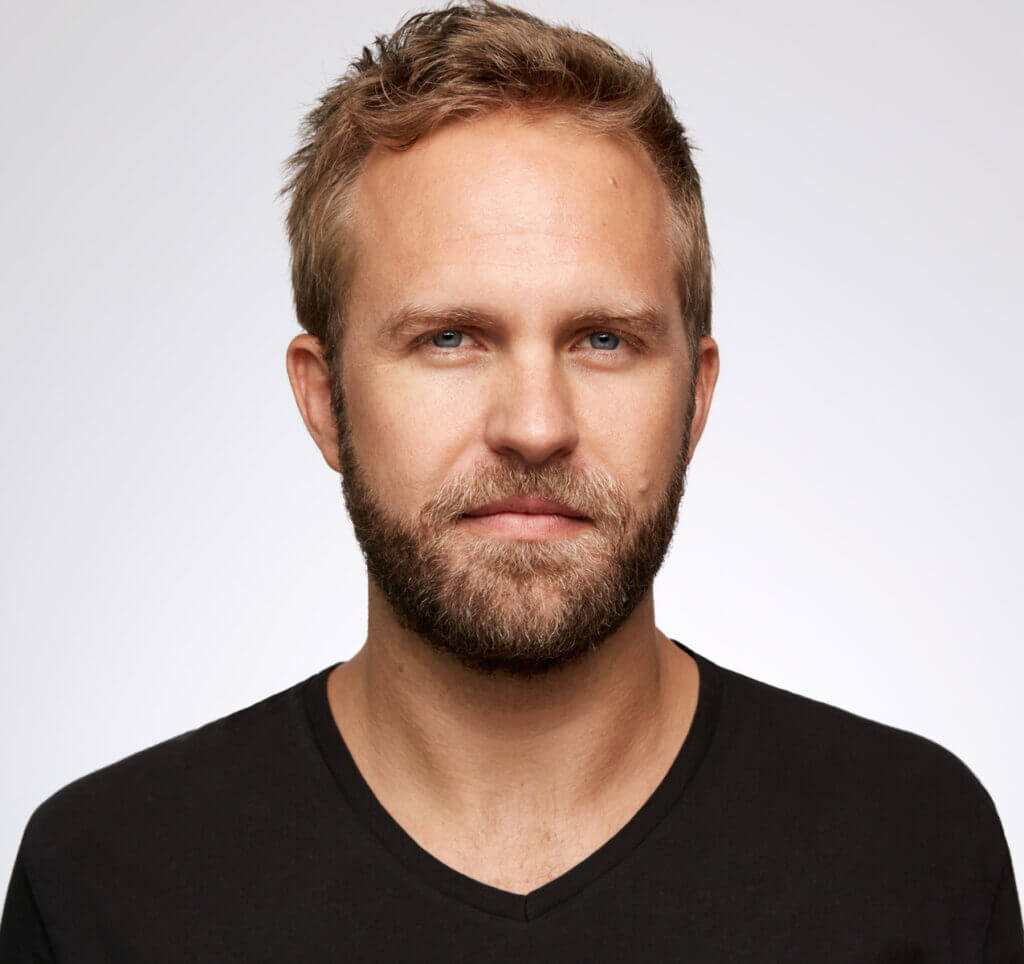 Frequently asked questions
Everything about Cello, from programs to channels and pricing.
How does your pricing work?
We've designed the pricing to be entirely success-based. You only pay us when your program is generating revenue. Our free tier gives you a low-friction way to launch and validate whether user referrals work for your business.
Can you talk more about user rewards?
Rewards are designed to be customisable for your individual business needs. We recommend recurring rewards calculated as a % of MRR generated from users they've referred. Rewards can be capped by setting a maximum reward limit per referral. Users receive payouts directly to their PayPal or Venmo accounts. Reward options such as gift cards, donations, and product rewards (e.g., discounts) are coming soon.
What languages and geos are supported?
We support rewarding users in Austria, Belgium, Brazil, Canada, Czechia, Denmark, Finland, France, Germany, Greece, Hungary, Ireland, Italy, India, Netherlands, Norway, Poland, Philippines, Portugal, Romania, Spain, Sweden, Switzerland, United Kingdom, United States. Cello's referral experience supports localization for users. We provide English, German, Norwegian, Spanish, French, and Dutch by default, and Cello will help you add additional languages on request.
How do you deal with compliance, legal, and security?
Your privacy and that of your users is our top priority. We offer DPAs with all our plans and are GDPR-compliant with servers based in the EU. We collaborate with data protection as a service provider to comply with international regulations for data protection.