sevDesk boosts revenue via referrals

"By replacing our custom-built referral program with Cello, we increased the performance while drastically reducing the maintenance effort. Cello also allows us to run more campaigns without the need to involve development resources."
sevDesk is a cloud software that automates accounting and finance processes in order to give small businesses and freelancers the freedom to focus on what they love. sevDesk made the strategic decision to replace its custom-built referral solution with Cello, liberating valuable resources previously allocated to development and maintenance efforts. This change allows sevDesk to put its attention, time, and resources toward enhancing the core product and driving innovation within its primary offering.

Harnessing Cello, sevDesk was able to launch a new referral program and not only match the success of its previous program but superseded it by focusing on what really matters and leaving the maintenance, development, and iteration efforts behind.
How did they succeed?
Since sevDesk had a referral program prior to Cello, they already had an active referrer community, for which the switch to the new program was not only seamless but more accessible thanks to Cello's frictionless sharing experience. This translated into not only retaining the existing referrers but also attracting new advocates to the program.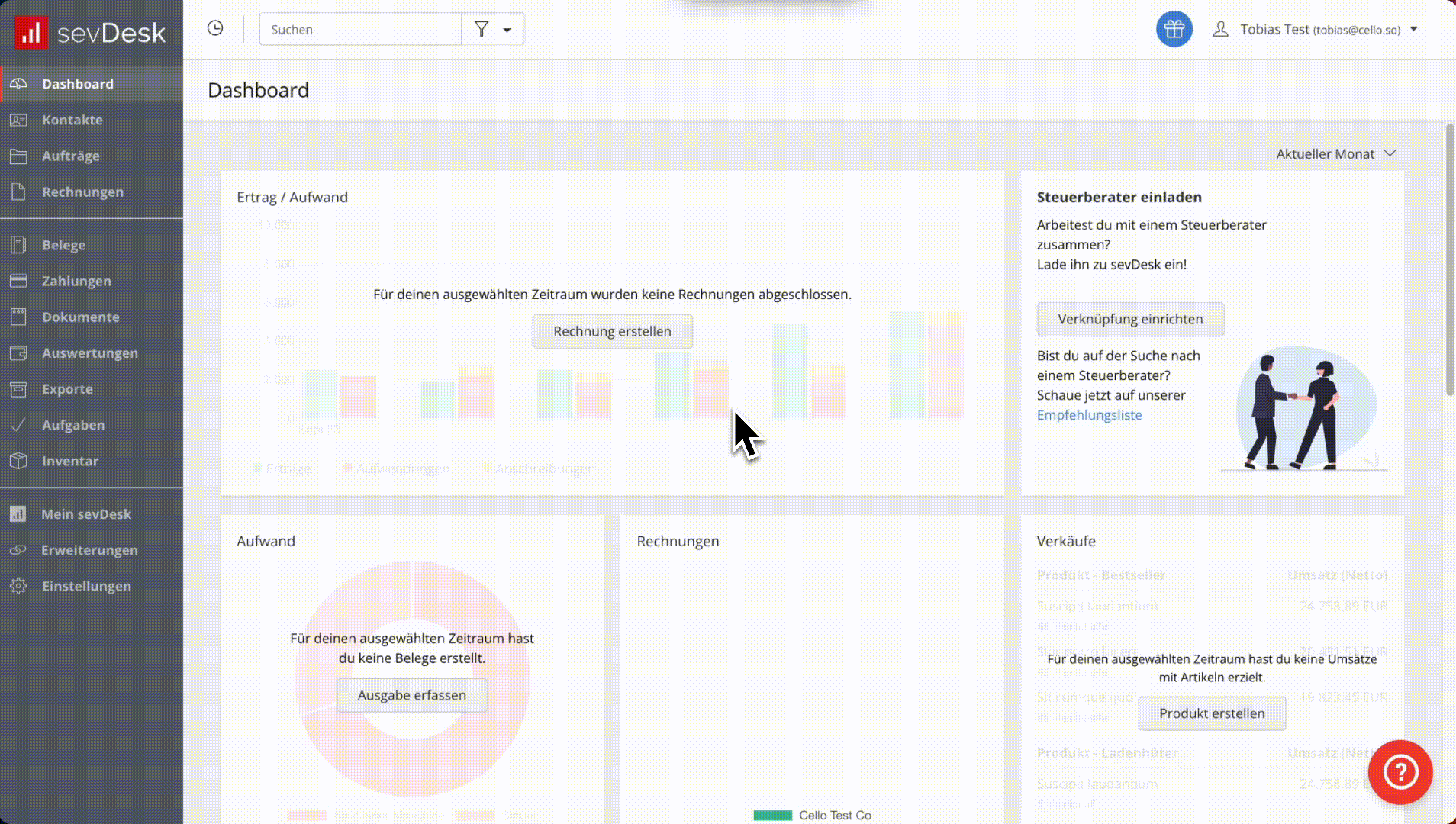 sevDesk implemented a simple yet successful marketing strategy to enhance user visibility across two different channels:
One of these channels is a dedicated referral page where they educate their users on how the program works and what its benefits.
The other channel is within its own product. With Cello, sevDesk gained the agility to make timely adjustments and improvements to its referral program without the need for extensive developer assistance. As an example of this, sevDesk put a short but effective message promoting the referral program directly on its login page.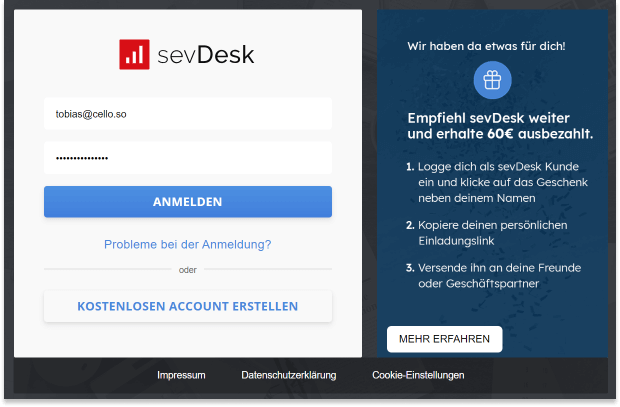 sevDesk also optimized messaging and rewards for simplicity across channels – in the widget, on their login page, and on the landing page – making the referral program's communications consistent and easily understandable.
Ultimately, the key to the success of sevDesk's referral program lies in the combination of a seamless in-product user experience with an active and consistent user engagement strategy.
The result?
With Cello, sevDesk swiftly put its new referral program into action and started reaping its rewards. In the first month after launch, sevDesk achieved a 30% performance improvement of the referral program and an overall additional YoY growth of 9.8% with user referrals. The performance can be easily tracked in within Cello's portal.